A new breakfast and sitting room adjacent to the renovated kitchen of this Georgian Manor integrates a covered "porte-cochere" for foul weather arrivals.
Kitchen and Breakfast Room addition getting finishes…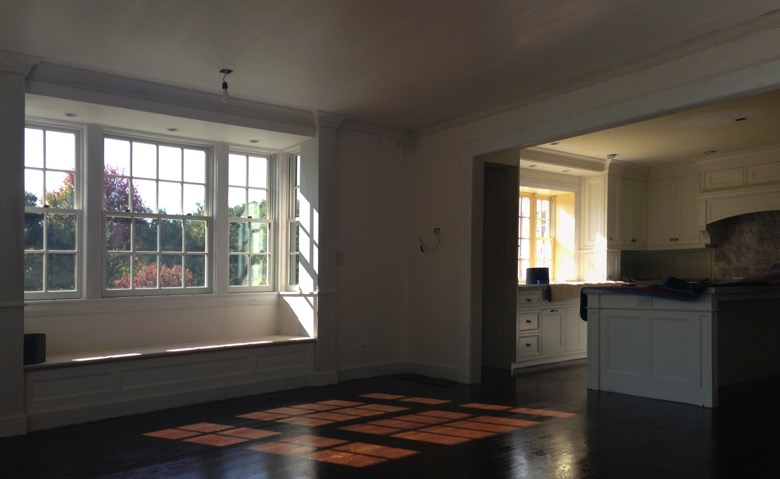 …and a seamless second floor master bedroom suite addition with perfectly matching details at eave corbels and dormers.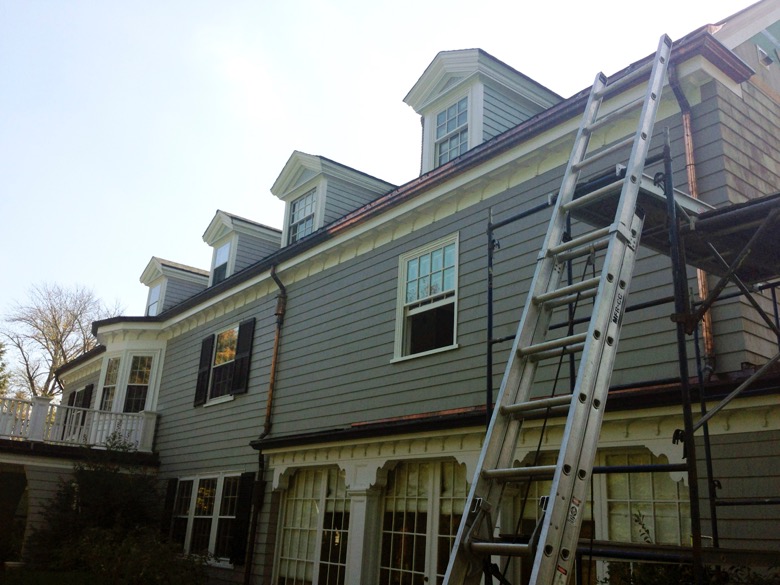 Additions at each end of this historic Weston farm house will bring it into the 21st century.